The eye can see far, but the hand can not reach
Borås Museum of Modern Art, 2019
.Vilket samband finns mellan romantiken, Hölderlins vandringar och Maria Montessoris skola i Perugia?
Rita Nettelstad söker i utställningen The eye can see far, but the hand can not reach svar på frågan. Genom att arbeta med pennans flyktiga och repetitiva rörelse, med kontraster och motsatser, skalor och linjer, skapar hon både distans och närhet till ämnet. Blickens överordnade position utgör ytterligare en central fråga för utställningen – vad innebär det att betrakta och betraktas? Som i fallet med Montessoris pedagogik, där barnen obemärkt skulle övervakas för att med en osynlig hand leda dem till att bli nya, förbättrade, människor. Genom att hänge sig till verket strävade romantikerna efter att närma sig någonting bortom människan. Denna metod möjliggjorde en annan blickpunkt, en blick som inte utgick från det egna subjektet. I videon Flash of tomorrow arbetar Nettelstad med ett liknande grepp. Här finns bilder som i vår kultur fått en närmat mytisk karaktär; den ensamma, vandrande pojken, den livlösa, passiva kvinnokroppen, skogsdungen. Nettelstad sammanför dessa bilder i ett tillsynes enkelt narrativ, men där varje enskild bild bär på åtskilliga lager, stämningar och tolkningsmöjligheter.
.What connections exists between the romantic period, Hölderlins wanderings and Maria Montessoris school in Perugia?
In the exhibition The eye can see far, but the hand can not reach Rita Nettelstad searches for possible answers to this question. By working with the fleeting and repetitive movements of the pen, she creates both distance and closeness to her subject. The dominant position of the gaze is another central question of the exhibition – what does it mean to observe and to be observed? Here exemplified through Montessoris pedagogy, in which the children where to be invisibly supervised and with a firm hand be molded into new, improved, human beings. By devoting themselfs completly to their work of art, the romantics strived to reach beyond human finitude. This method opens up another possible viewpoint, in which the subject isn´t its given starting point. In the video Flash of tomorrow, Nettelstad applies a similar method. Here we find images that hold an almost mythological status in our culture; the lonely, wandering boy, the lifeless, passive female body, the forest. Nettelstad brings these images together in a seemingly simple narrative, at a closer look, however, each separate image holds a multitude of layers, moods and possible interpretations.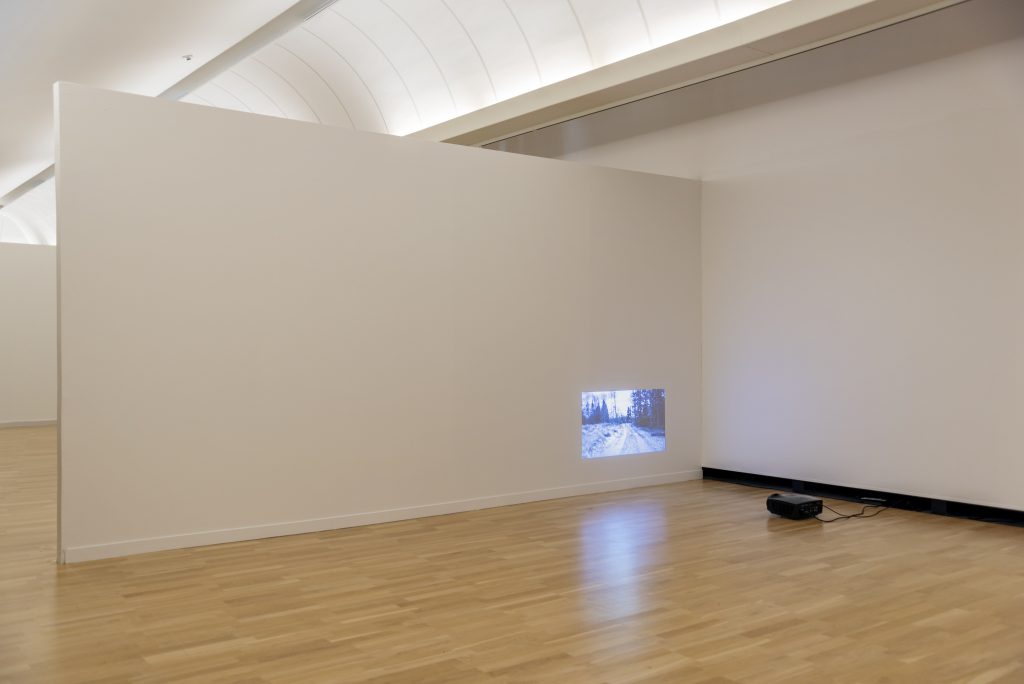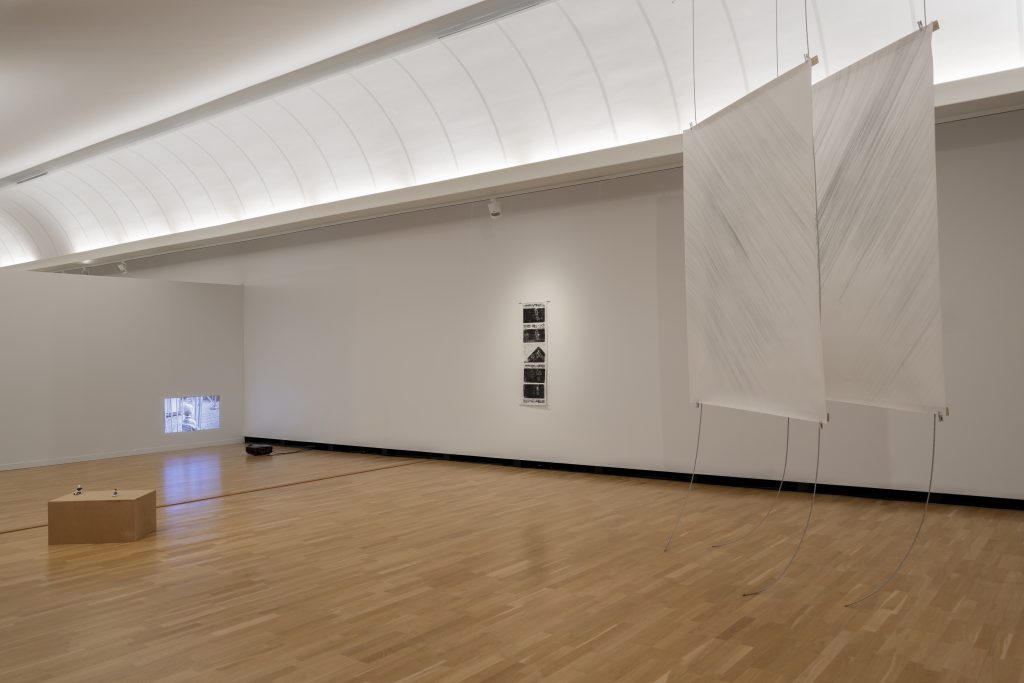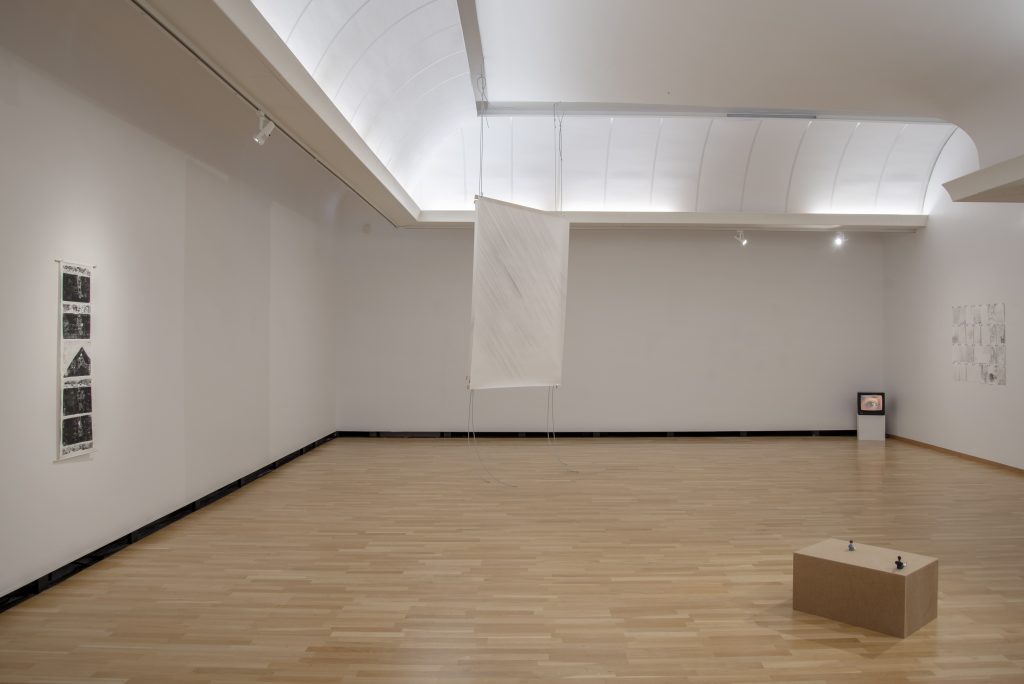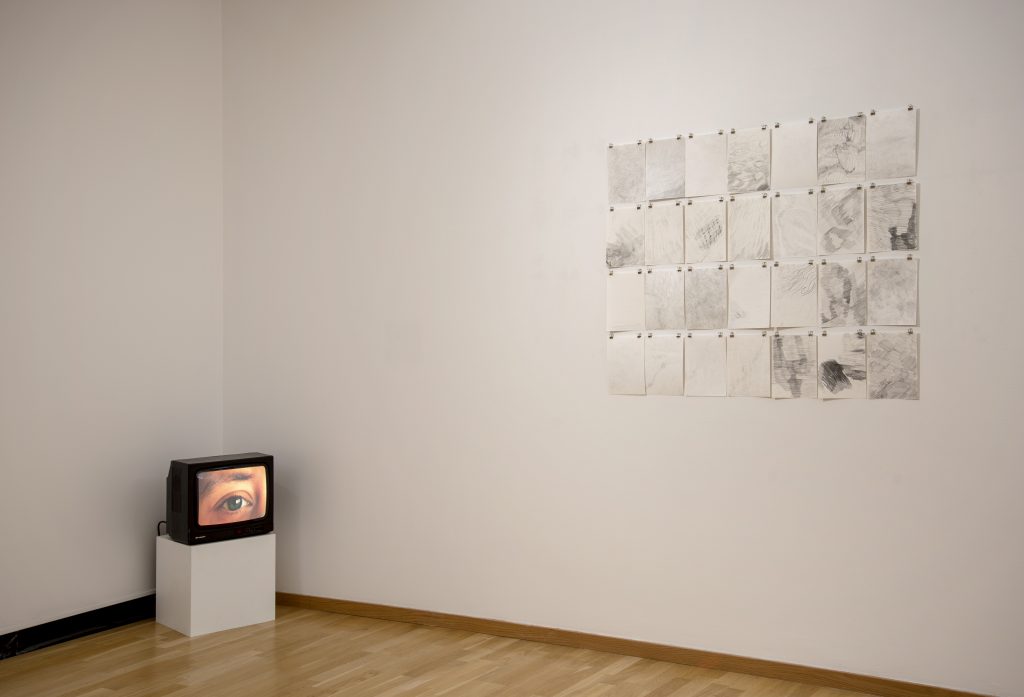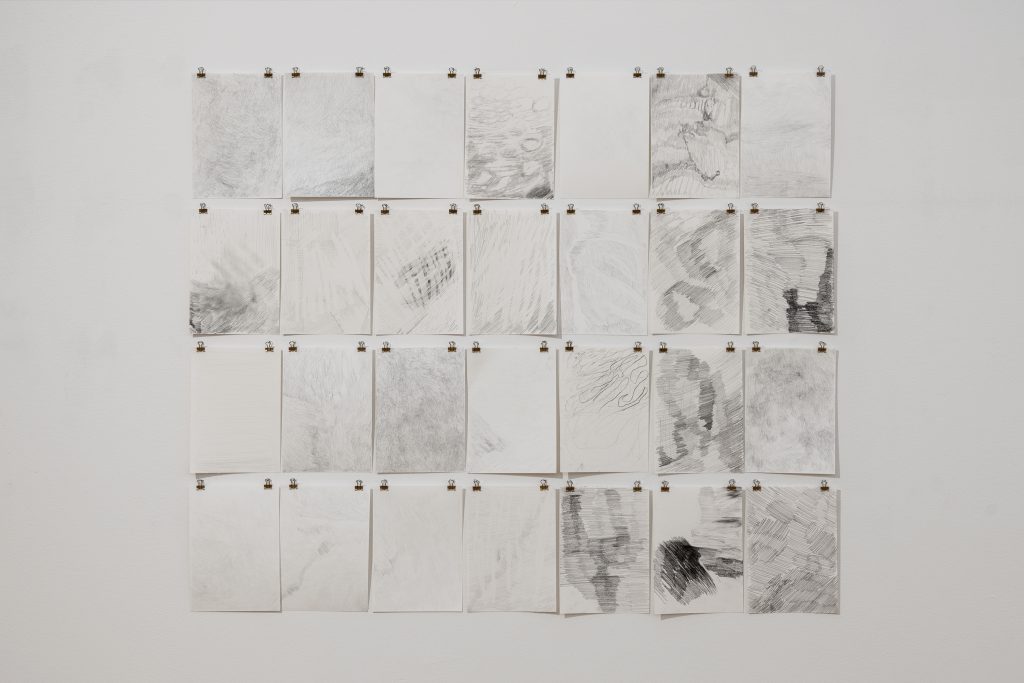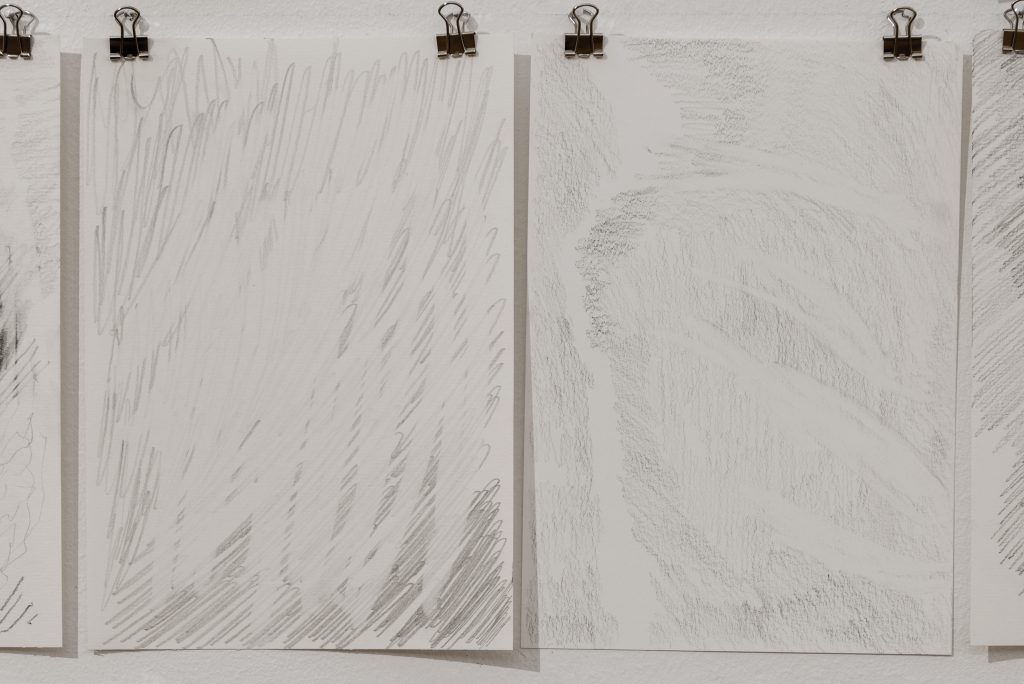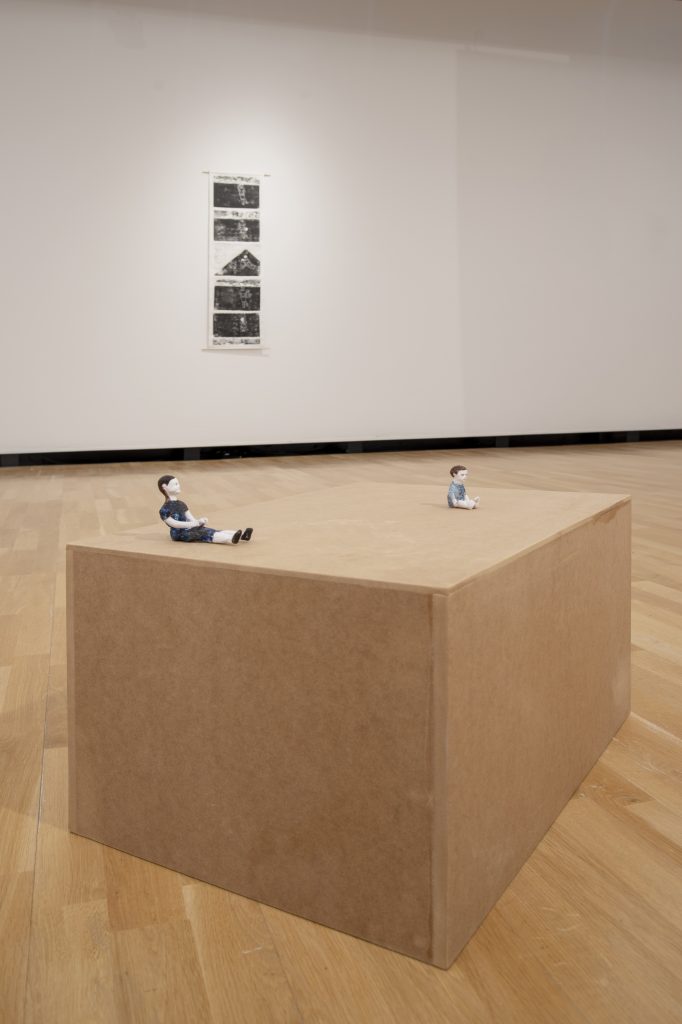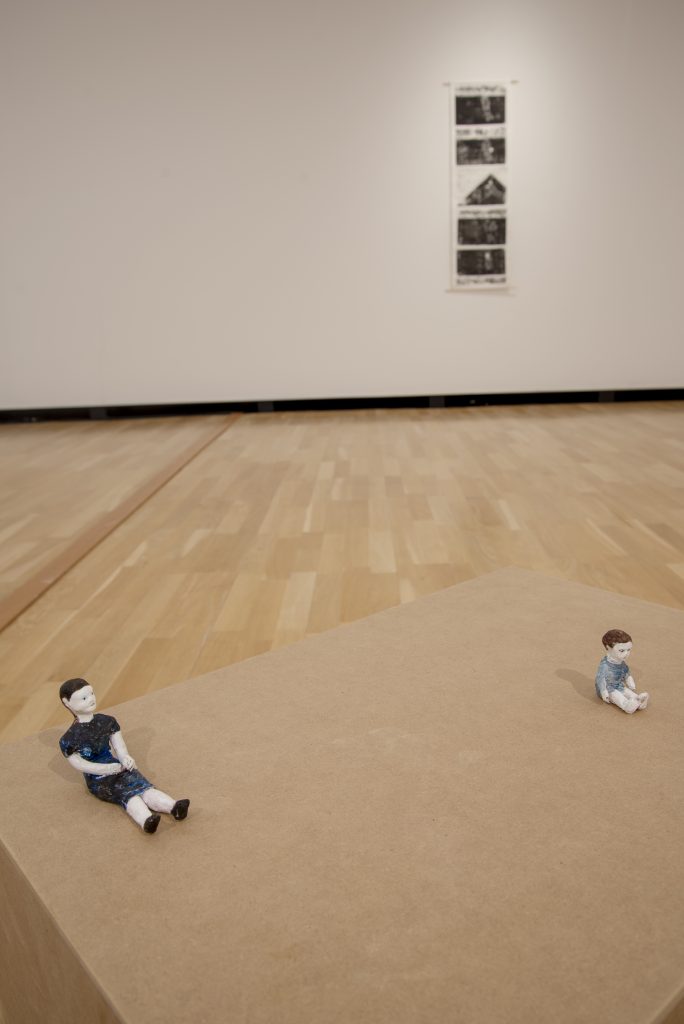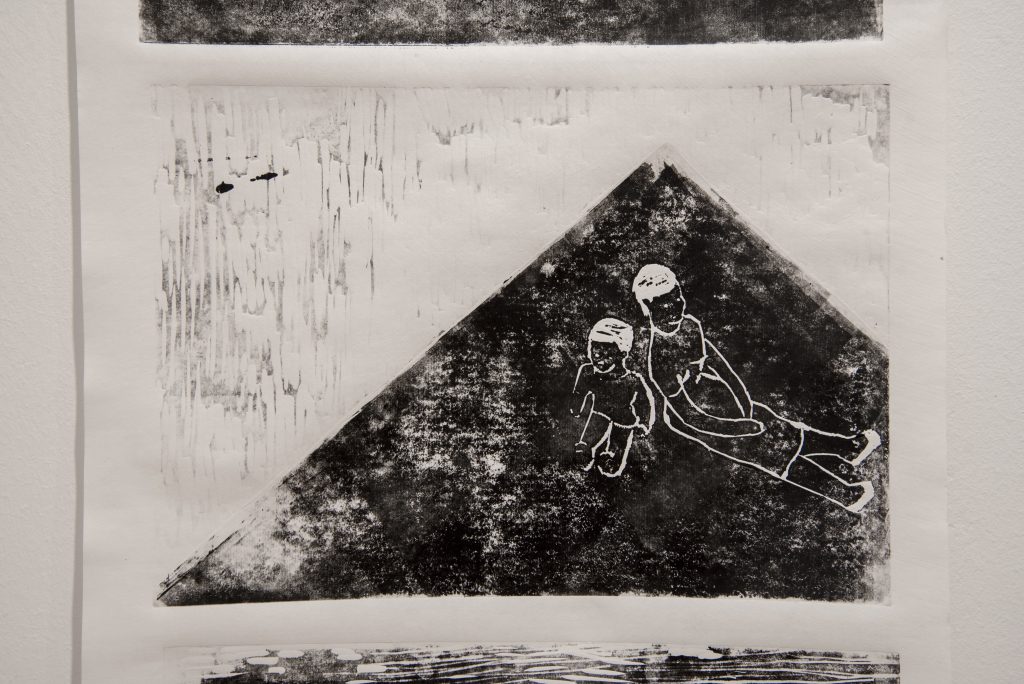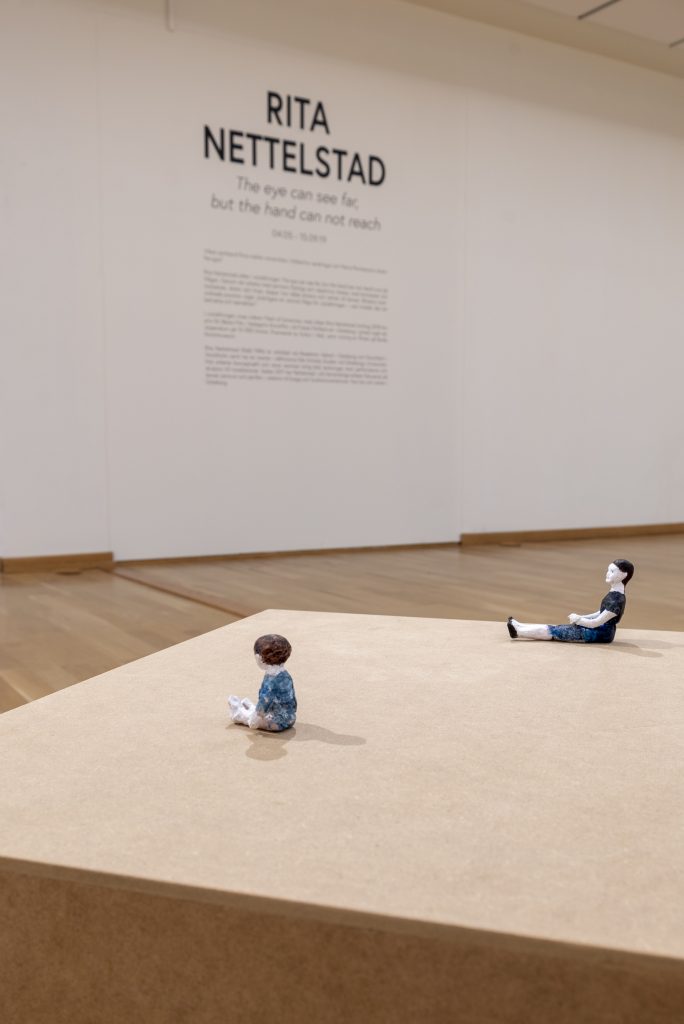 Documentation: Cecilia Helsing
More work